US Off-road LED Light Bar Laws Per State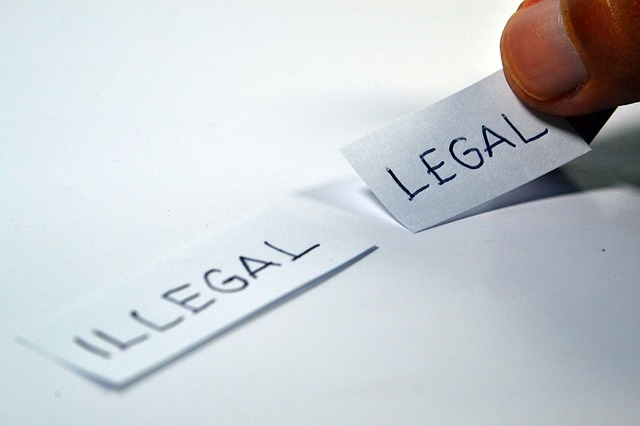 Off-road LED Lights State Laws
Curious about the automotive, auxiliary, and off-road led light laws in your state?
First and foremost, you need to understand that every state's aftermarket auxiliary, automotive, and/or offroad light laws vary.
Another important point to remember is that if the off-road LED Light is not D.O.T. approved and marked with the DOT respective mark, it should never be turned on while driving on normal roads as they are a hazard to other drivers and illegal.
Vehicle Light Laws Per State
Alabama

Alabama Vehicle Lights
Alaska
Alaska Vehicle Lighting Standards
Arizona
Arizona Vehicle Light Laws
Arkansas
Arkansas Laws and Regulations
California
CA Auxiliary Light Laws
Colorado
Colorado Automotive Light Laws
Connecticut
CT Vehicle Light laws
Delaware
Equipment Requirements (DE Code Title 21, Ch. 43, Subchapter I)

Lights (DE Code Title 21, Ch. 43, Subchapter II)
District of Columbia
Browse the D.C. Vehicle Code (scroll to Title 50)
Florida Auxiliary and Off-road LED Light Laws and Other Vehicle Modifications
State Uniform Traffic Control: Equipment (FS Ch. 316 scroll to 316.217 to 316.455)
LED Bars, Spot, Fog lamps and Auxiliary lamps
http://www.leg.state.fl.us/Statutes/index.cfm?App_mode=Display_Statute&Search_String=&URL=0300-0399/0316/Sections/0316.233.html
More Specific Off-road LED Light Laws for Multiple-beam road-lighting equipment-
http://www.leg.state.fl.us/Statutes/index.cfm?App_mode=Display_Statute&Search_String=&URL=0300-0399/0316/Sections/0316.237.html
Georgia
Georgia Code §sect; 40-8-7 to 40-8-90
Hawaii
Street rod vehicle requirements (HRS section 286-26.5)
Idaho
Vehicle Lighting and Lamps (ID Statutes Title 49, Ch. 9)
Illinois
Equipment of Vehicles (625 ILCS 5, Chapter 12)
Indiana
Motor Vehicle Equipment (Indiana Code Title 9, Article 19)

https://law.justia.com/codes/indiana/2012/title9/article19/chapter6/

Iowa
Vehicle Equipment (IA Code Ch. 321 scroll to 321.384 to 321.481 ) or https://www.lawserver.com/law/state/iowa/ia-code/iowa_code_chapter_321
Kansas
Equipment of Vehicles (KS Statutes Ch. 8, Article 17)
Kentucky
Vehicle Equipment (KRS Chapter 189 scroll to sections .020 to .205)
Louisiana
Motor Vehicles and Traffic Regulation: Equipment (LRS Title 32 scroll to 32:301 to 32:369)

L.A. Vehicle Auxiliary Lighting Restrictions
Maine
Maine Auxiliary Light Laws
Maryland
Equipment of Vehicles (MD Transp. Code Title 22)
Massachusetts
M.A. vehicle auxiliary lighting
Michigan
Equipment Laws (MI Vehicle Code sections 257.683 to 257.711)

After-Market Lighting [PDF] (MI State Police)

"High Rise" Vehicle Law [PDF] (MI State Police)
Minnesota
Traffic Regulations: Equipment (MN Statutes Ch. 169; scroll to 169.47 to 169.75)
Mississippi
Equipment and Identification (MS Code Title 63, Ch. 7)
Missouri
Vehicle Equipment Regulations (MRS Chapter 307)
Montana
Vehicle Lighting Equipment
Nevada
Equipment of Vehicles (NRS 484.541 to 484.646) New
New Hampshire
Vehicle Auxiliary Lights (NH Statutes Ch. 266)
New Jersey
Motor vehicle equipment (NJ Statutes 39:3-46 to 39:3-84)
New Mexico
Motor Vehicles: Equipment (NMS Ch. 66, Article 3 scroll to Part 9)
New York
Equipment of Motor Vehicles and Motorcycles (NY Vehicle & Traffic Code Article 9)
North Carolina
Motor Vehicle Act: Equipment (NCGS Ch. 20, Article 3 scroll to sections 20-122 to 20-137)
North Dakota
Equipment of Vehicles [PDF] (ND Code Chapter 39-21)

Size, Width, and Height Restrictions [PDF] (ND Code Chapter 39-12)
Ohio
Traffic Laws: Equipment (ORC Chapter 4513)
Oklahoma
Vehicle equipment (OK Statutes Title 47 scroll to 47-12-101)
Oregon
Vehicle Equipment Generally [PDF] (OR Vehicle Code Ch. 815)

Vehicle Equipment Lights [PDF] (OR Vehicle Code Ch. 816)
Pennsylvania
PA Vehicle Lighting
Rhode Island
Equipment and Accessories Generally
South Carolina
Equipment and Identification (SC Code Title 56, Ch. 5, Article 35)
South Dakota
Vehicle and Accessory Specifications
Tennessee
Equipment Lighting Regulations
Texas
Vehicle Light Equipment
Utah
Utah Vehicle Equipment Lighting
Vermont
Vermont Light Bar Laws
Virginia
Motor Vehicle and Equipment Safety (Section 15-200)
Washington
Vehicle lighting and other equipment
West Virginia
Equipment (WV Code scroll to WVC 17C-15-1 to 17C-15-50)

Unsafe and improperly equipped vehicles (WV Code section 17C-15-1)
Wisconsin
Equipment of Vehicles [PDF] (WI Code Chapter 347)
Wyoming
Equipment (WY Statutes Title 31, Chapter 5, Article 9)
Disclaimer:
We at Nox Lux strive to provide the most accurate information in everything that we do. That being said, the information on this website/web page is not meant to be construed as actual legal advice, Nox Lux simply provides links to "official" resources.
As with anything that deals with laws, legalities, and people in penguin suits; please consult a licensed attorney for professional advice and assistance…