20% Off Flash Sale On Dual Row 10 Inch LED Light Bars
Nox Lux Announces 20% Off All Dual Row LED Light Bars from Now Until this Sunday, 1-8-2017! Get 20% off the Aurora 10 inch dual row light bar on Nox Lux with the coupon code "flash10inch".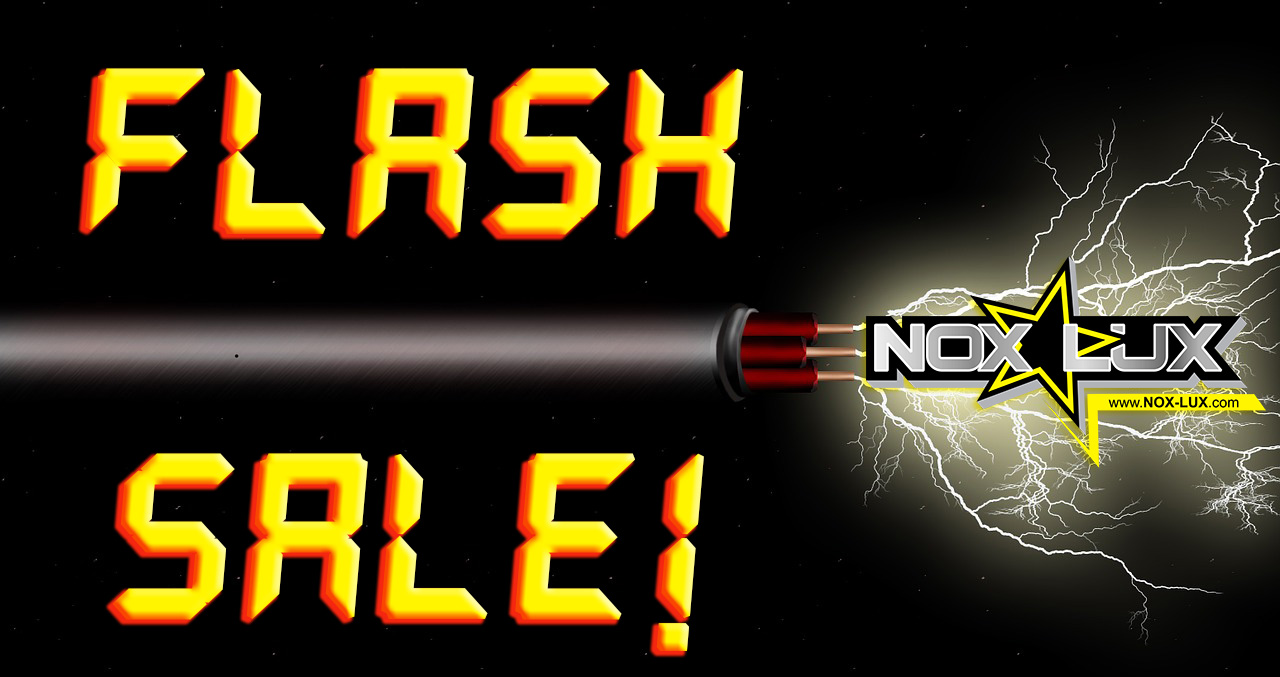 Our premium grade, Aurora 10 inch LED bars work perfectly on Jeeps, ATV's, UTV's, Dirt Bikes, Agricultural Equipment, Tow Trucks, and Snow Plows. These small lights are compact enough to fit just about anywhere, yet powerful enough to disintegrate the darkest of nights.
Hyper Performance 10 inch LED bars
10 Inch LED Bars for Jeep-
Nox Lux's performance grade 10 inch LED light bars are popular among the Jeep crowd as they install perfectly in and on number of different places on a Jeep. Some of the more popular places that Jeep owners install our dual row 10 inch LED bars – On the hood, on the windshield pillar, on the front bumper, in an all-in-one LED grille kit, on the skid plate assembly, on the tow winch, on the front and/or back bumpers, on the roof and/or roof rack, etc.
10 Inch LED Light Bars for ATV's, UTV's, and Dirt Bikes-
ATV, UTV, and dirt bike riders alike are all common customers of ours when it comes to purchasing a high quality, 10 inch off-road LED light bar for their recreational vehicle(s). Similar to Jeep owners, this group of off-roaders love our performance grade 10" LED bars as they can mount directly to their handlebars or on the front shrowd of their ATV, UTV, or dirt bike without blocking their view or throwing their ORV out of balance due. Some of these off-roaders directly replace their stock head light system completely for our dual row 10 Inch LED light bars, while others will install multiple types of off-road lights all over their ATV, UTV, or dirt bike.
10″ LED Bars for trucks, work trucks, heavy equipment, and other types of ORV's-
Our premium dual row ten inch LED bars are also very popular among a wide range of truck owners, heavy equipment operators, snow plows, tow trucks, etc. The 10" dual row LED bars are one of the most common sizes for those that need more "power" in terms of lighting capabilities when compared to the much smaller 2" LED cube lights. Our 10" LED light bars install easily on front and back bumpers, metal work racks on trucks, directly on snow plows, work decks and roofs of heavy equipment and tractors, and we have even had some customers install them on their personal lawn and farm tractors for additional lighting when it gets dark before the work day is over with.
To claim your extreme discount, simply enter coupon code flash10inch to claim 20% off the Aurora 10 inch dual row light bar on Nox Lux! HURRY!!!! The SALE Ends Sunday at 11:59 PM EST!

Order your top of the line, dual row, 10" CREE LED Light Bar Today and SAVE!