Get Lit with Nox Lux this Labor Day!
Save 20% off all state of the art off-road LED lights now until Labor Day 2018!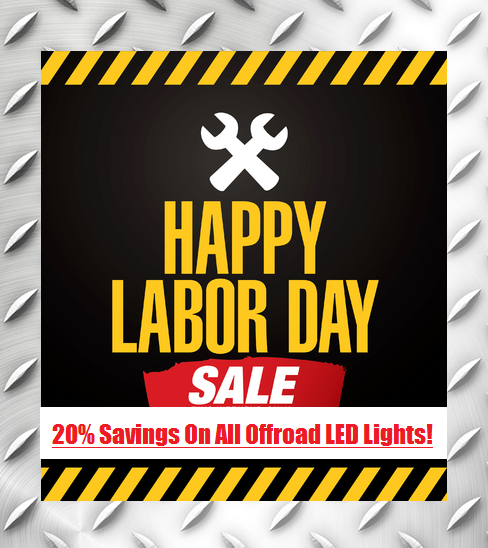 Nox Lux, an automotive and off-road accessory company, announces exclusive 2018 Labor Day promo; Save 20% off all premium grade LED auxiliary, automotive, and off-road LED lighting systems now until Labor Day 2018!
Yes, the Dog Days of Summer Are Almost Over! Exhausted from slaving away all summer? Ready to take a break from the heat and enjoy the long Labor Day Weekend? Nox Lux has got you covered!
Seeing how you have worked extremely hard all summer, and in light of Labor Day, Nox Lux wants to reward you for all of your efforts so you can stay out longer to enjoy the festivities! Take advantage of Nox Lux's Labor Day Off-road LED light Labor Day sale before it is to LATE!
Now until Sept. 7th, 2018 11:59 EST, Nox Lux is offering 20% off all premium grade off-road LED lighting systems + Free shipping
Use the Coupon Code- WORKOFF18