120 Watts
9600 Lumens
860 Meter Beam Throw
No Coupon Codes Offered For This Product
2 in stock
Email to a friend
Description
Are you looking to upgrade your 2014-2016 Toyota Tundra with an aftermarket black out grille kit?
This simple to install, multi purpose, Toyota Tundra black out grill kit offers all the bells and whistles for the avid 4×4 offroad enthusiast. Our all-inclusive kit comes with the blackout grille, high powered Offroad LED lights, mounting hardware, and wiring harness. Why waste your precious time struggling with multiple install kits from different manufacturers?
Order today to enjoy a truly seamless integration with Nox Lux's factory fresh, Toyota Tundra black out grill kit.
Tundra LED Grille Kit:
Fits all 2014-2016 Tundra models
OE style shell in black finish. Replaces OE grille assembly.
Material: 100% 304 Stainless Steel
Finish: Black Powder Coated
Guaranteed to improve vehicle appearance
Rigorously tested for fit and finish
Resistant to rust or corrosion
Easy installation – instructions included
Includes high powered pre-installed LEDs:

One(1) 20 Inch Dual Row Light Bar Combination Beam – 120 watts with Kingray LEDs
Two(2) 2 Inch Work Lights – 12 watts each – with Kingray LEDs
DT1 Connector Wiring Harness – 3 Meters in length
Illuminate Your Next Excursion At Light Speed With Nox Lux's Hyper Performance Off-road LED Grille Kits!
Toyota Tundra LED Grille Kit Features:
50,000+ Hour Lifespan

5+ Years of Continuous Use

Aluminum Housing

6063 Heavy-Duty Die Cast Aluminum Housing

IP68-IP69K

Protection Against Dust & High Pressure Water

2 Year Limited Warranty

Against Manufacturing Defects
Dual Oversized Heat Sink

Double Area of Heat Dissipation

DuPont

Black Powder Coat UV Resistant Painting Technology

GE Lexan

100% Optically Clear Polycarbonate Lens

Aurora Patent Gore Breather

Military Standard Protective Vent

Deutsch

Sealed Waterproof DT Connector

316 Stainless Steel Screws
Applications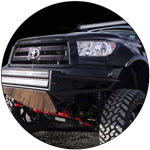 Off Road
Jeeps, UTVs, ATVs, Snowmobiles, Golf Carts, 4 Wheelers.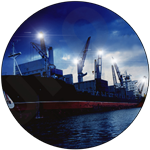 Marine
Boats, Jet Skis, Freight Liners, Yachts, Fishing Vessels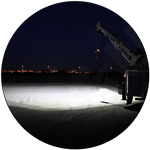 Work Sites
Construction, Road Work, Towing, Snow Plowing, Paving, Sewage Draining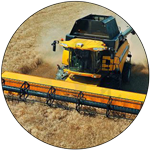 Agriculture
Tractors, Lawn Mowers, Plows.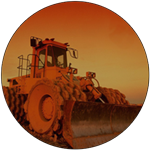 Heavy Machine
Bulldozers, Backhoes, Dump Trucks, Wrecking Balls, Mining Equipment