Mini Rock Light Installation Photos from Our End of Summer Give Away Event Winner
Our Off-road LED Mini Rock Lights Installed on Jason's Trail-ready Jeep Wrangler Unlimited!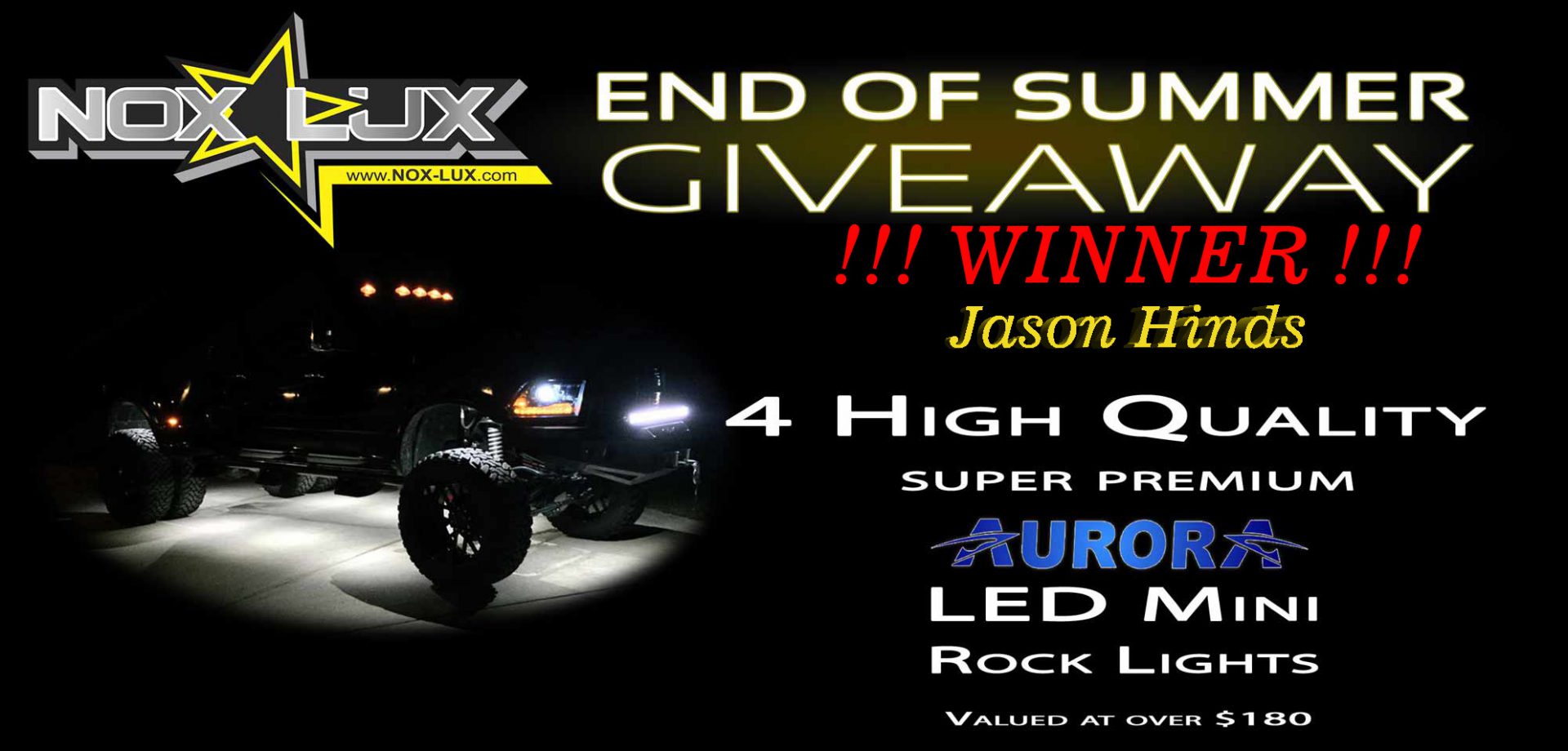 Jason was the lucky winner of 4 high quality, off-road LED mini rock lights from Nox Lux's first ever "End of Summer Give Away Event". We notified Jason as soon as we held the drawing, and he was amazed and extremely happy that he actually won the event as he mentioned that he never wins any events similar to our give away event. Well Jason, the tides have now turned in your favor 😉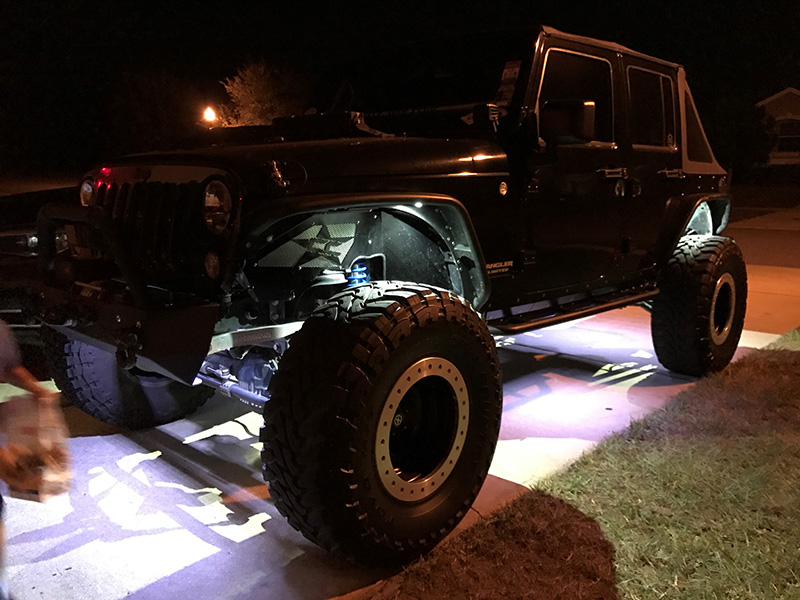 After Jason received his four mini rock lights, he reached out to the team at Nox Lux to ask for some assistance in regards to how and where he should mount the 4×4 LED lights in the wheel wells of his extremely nice looking Jeep Wrangler Unlimited. We were more than happy to assist Jason by sending him over some of our suggestions, further information, and past customer pictures of where and how they installed their mini rock lights on their Jeep Wranglers.
Jason then took the time and effort to take some quality pictures of his rig with the 4 performance grade, mini off-road LED rock crawler lights in the wheel wells of his Jeep Wrangler Unlimited. We were at a loss for words when we first looked at the pictures Jason sent. His rig already had some purplish KCHilites shining directly from the under-carriage of his Jeep. Our premium grade mini rock LED lights project an intense white beam of light from the wheel wells, over-powering yet accenting the KCHilites beautiful tinge of purple light making for an awesome set of pictures!
Jeep Wrangler LED Lights in Wheel Well
Check out these stunning pictures from our "End of Summer Give Away Event" winner Jason H.
Jason, you did an awesome job and we love the pics! Glad to see you are already putting the lights to good use 😉 !

Thank you again Jason for all of your hard work and congratulations once again for winning our "End of Summer Give Away Event"!
Sincerely,

The Nox Lux Team
Looking to score your own set of premium Mini Rock Lights? Check out our selection of Mini LED rock lights here-

https://nox-lux.com/product-category/off-road-led-lights/aurora-mini-rock-lights/