Welcome to Our New Blog for On & Off-road Enthusiasts!
Hey everyone, we just wanted to inform you about our new blog we are in the process of setting up and priming with informative content pertaining to all things off-road!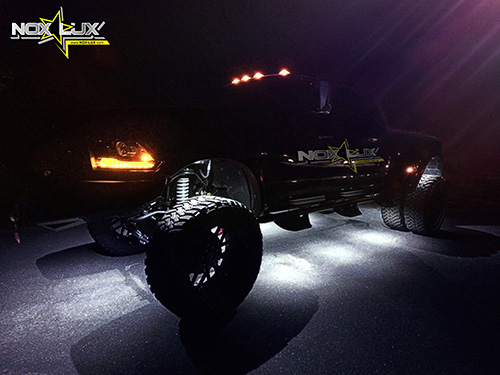 Here we will be covering topics such as- our company updates and news, general off-road news, 4×4's, 4wd trucks, Jeeps, Land Rover's, Hummer's, Toyota cars and Toyota trucks, luxury import 4×4's (Mercedes, Bentley, Maserati, Lexus, Porsche…), off road events, trophy truck and stadium truck races, off road events, related off road industry news, new product release announcements, product reviews, special offers, sales events, coupons, etc.
What Will We Be Covering On Our New Off Road Blog?
We will be adding informative articles and blog posts, how to's and DIY articles, press releases, news opinions, images and info-graphs, customer reviews, customer installation images, videos, curated as well as "guest" contributed content, etc.
So please sit back and relax as we continue wrapping up the set up of our new blog pertaining to all things 4×4 and off-road parts and accessories, off road LED lights and LED light bars, skid plates, running bars, black out kits and custom dash kits, LED light bar mounting kits and wiring harnesses, and other related off-road industry news as highlighted above…
Illuminate Your Next Excursion At Light Speed With Nox Lux's Hyper Performance Off-road LED Lights and Accessories!
About Nox Lux
Premium, high performance off-road LED light bar retailer offering a large selection of led lights for off road, running boards, skid plates, universal LED grille kits for Jeep and Toyota trucks, emblem kits, tailgate inserts, plus much more. Nox Lux's high quality off road LED lights can be installed on any Jeep, Toyota, 4×4's, 4WD's, cars, trucks, trophy trucks, stadium trucks, enduro racing, rally racing, SUV's, ATV's, UTV's, snowmobiles, Side by Sides (sXs), rock crawling rigs, hill climbers, RV's, lawn and farm equipment, forklifts, tow trucks, snow plows, construction equipment, emergency vehicles, boats/ watercraft, motorcycles, etc.