Nox Lux Announces Extension of Exclusive Jeep Beach 2018 Offer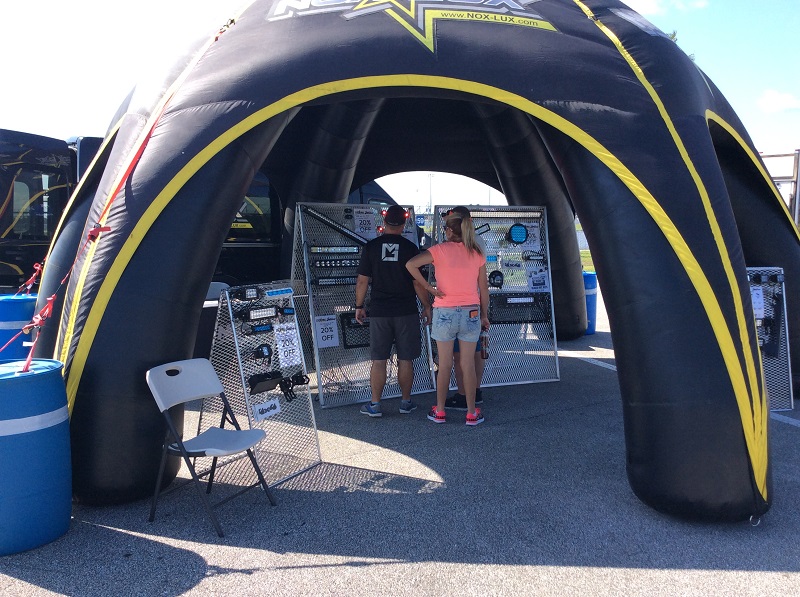 A BIG thank you to everyone that stopped by Nox Lux's setup at Jeep Beach 2018!
For those that inquired about our Jeep Beach Special offer, Nox Lux has extended the special offer for online orders by an entire week!
We came to this conclusion as Nox Lux is located in the Daytona Beach area and realized that there were many people at Jeep Beach from all over the world that were interested in our products but wanted to shop online after the event. As the deadline for the initial Jeep Beach exclusive offer from Nox Lux expired on April 30th, we decided to extend it out till May 7th as to give all of the interested parties the opportunity to jump on the 2018 Nox Lux Jeep Beach special offer including FREE SHIPPING on ALL LED Lights!!!
You can now enjoy Nox Lux's 2018 Jeep Beach event savings until May 7th 11:59 p.m E.S.T.!
Click the links below to shop all of Nox Lux's Premium Off-road LED Lights, LED Light Bars, LED Cube Lights, Round LED Lights, LED Rock Lights, 8 pc. RGB-W Rock Light Kits, and our Jeep JK RGB-W HALO Headlights, along with Nox Lux's entire new line of Jeep Mods and Jeep Accessories!
Multi row offroad LED light bars – Single row off-road LED light bars – Off-road LED pod/cube lights – Round Off-road LED lights – LED Lights for Boats – LED Lights for Jeeps – LED grille kits for Jeep and Toyota Tundras – LED Light Bar Mounting Kits
Please use the same coupon code below to claim your special 2018 Jeep Beach Savings!
Coupon Code- JeepBeach2018.
Stand by for more updates on Nox Lux's new product releases that are currently being QC'd and checked into our system! We are currently checking in the RGBW Headlights, an assortment of Jeep Foot pegs and Sidesteps, Jeep JK Handle covers, Jeep JK tables, Jeep JK Inner Fender Covers, Multi-function LED Jeep Mirrors, Multi-function LED Jeep JK Tail lights, RGB-W Rock Lights, and much more…
The Nox Lux Team