Nox Lux 10″ LED Light Bars
Some of the Best 10 Inch LED Light Bars
As Nox Lux provides one of the best, brightest, and most affordable off-road LED lights on the market, we pride ourselves on standing behind our premium grade, hand made, 10 inch LED light bars, built to take a lickin' and keep on tickin'.
All of Nox Lux's off-road LED lights are constructed using only the finest materials, Nox Lux 10 inch LED light bars integrate state of the art LED technology, run for an average of 50,000 hours, carry the highest water resistance rating, have passed US Military standards, making it one of the best 10 inch off-road LED light bars that can take all the punishment that you, extreme weather, or an off road excursion can dish out.
While there are a plethora of retailers and manufacturers offering LED light bars for sale, understanding that not all off-road LED Lights are created equal should be one of the biggest points anyone looking to purchase an off-road LED light bar should take into consideration and research.
---
10 Inch LED Light Bars
Nox Lux 10″ Dual Row LED Light Bars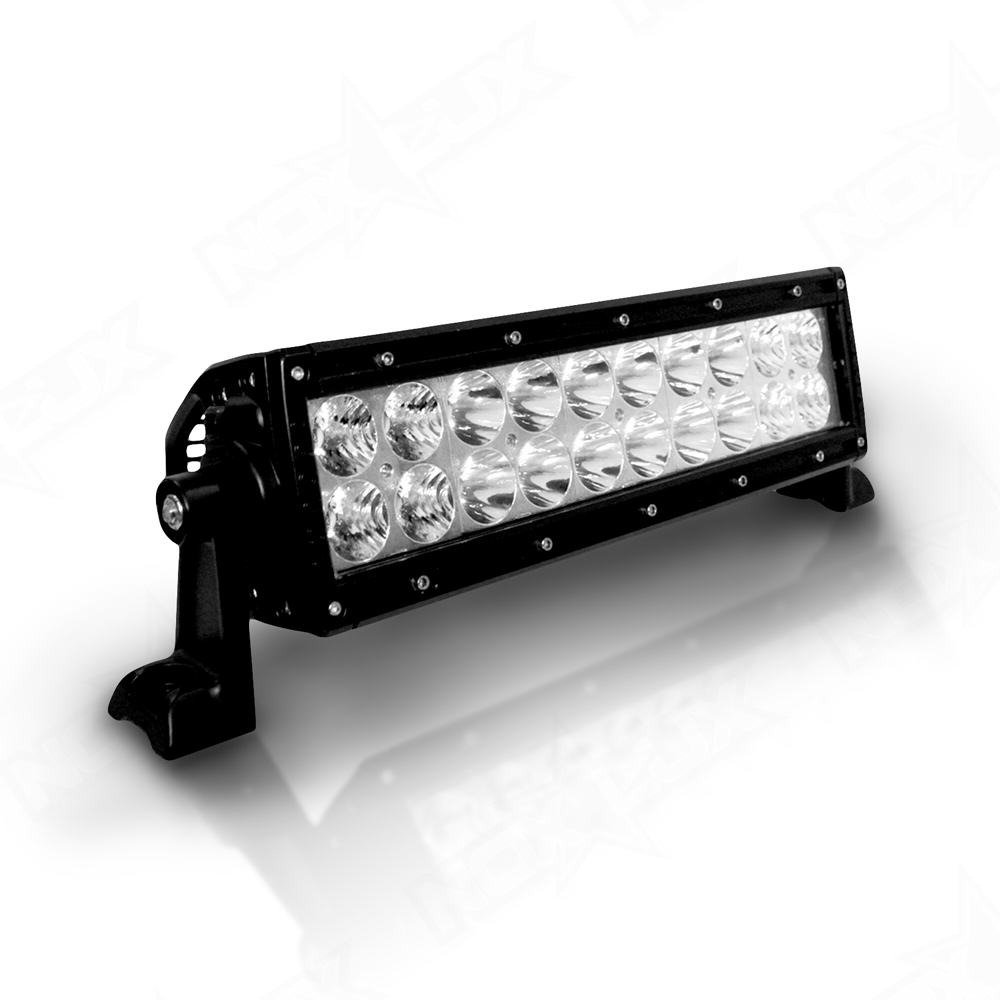 These powerful 10″ dual row LED light bars will fit on just about any type of vehicle: Pick up trucks, SUV's, 4×4's, and 4wd's such as- Most makes and models of Chevy and Ford trucks, Jeep, Toyota trucks and SUV's, Landrover, Hummer, Semi's and Big Rigs, etc. They are also perfect for most types of off road vehicles, ATV's, UTV's, dune buggies, rock crawlers, racing trucks, dirt bikes, motorcycles, boats, along with being able to be used in many other applications for work or play.
---
Nox Lux 10″ Single Row LED Light Bars
10 inch single row LED light bar is perhaps the perfect mix of cost and high performance. Our 10″ Single Row LED light bars are hot sellers as they are extremely versatile, made from the latest in state of the art LED technology, and offer more penetrating power in terms of illumination when cutting through the sometimes seemingly impenetrable darkness.
10 inch Single Row LED Light Bars
---
Nox Lux 10″ Single Row LED Light Bar – Driving Beam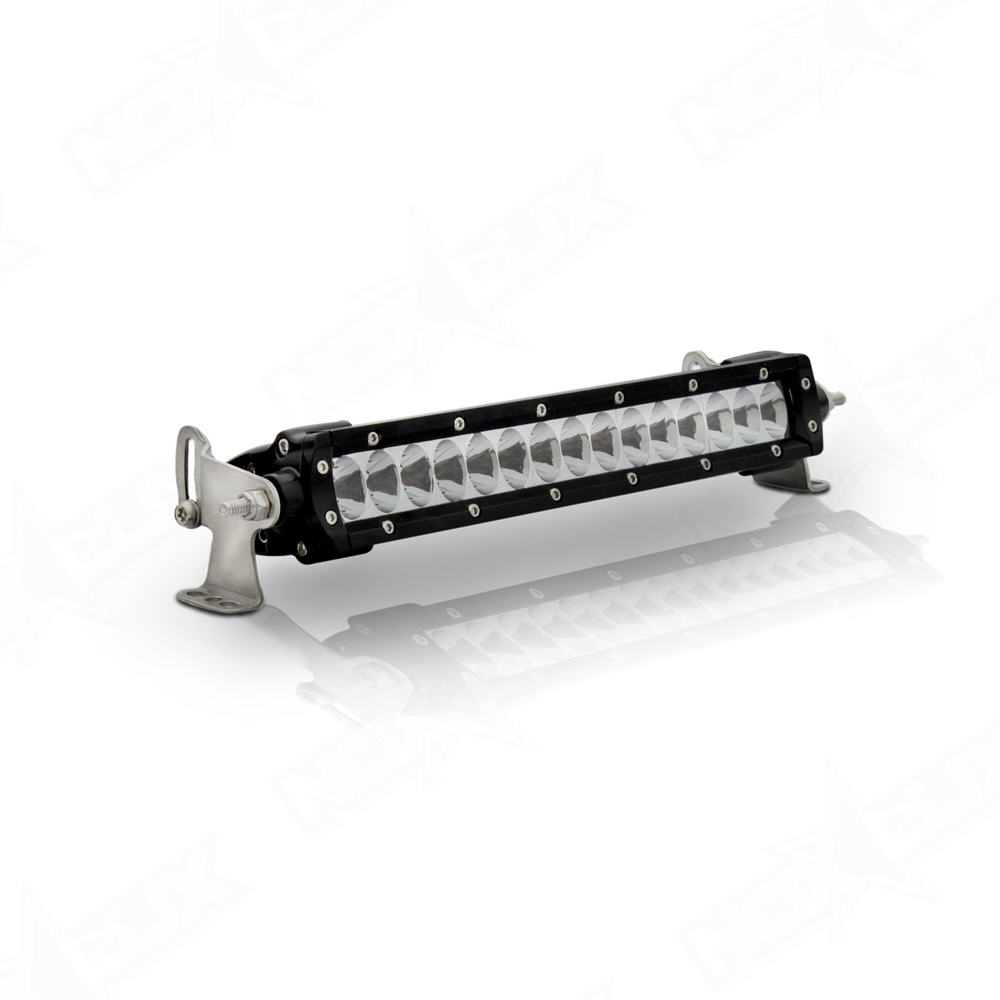 10″ single row LED lights are high performance and professional grade, offered at half the price of big box brands. Built to withstand the elements, these powerful off-road LED lights are intensely bright, crafted with the highest quality of materials, are long lasting, and come with a limited 2 year warranty
10″ Single Row LED Light Bar Driving Beam
---
Nox Lux 10″ Marine Series Dual Row Light Bar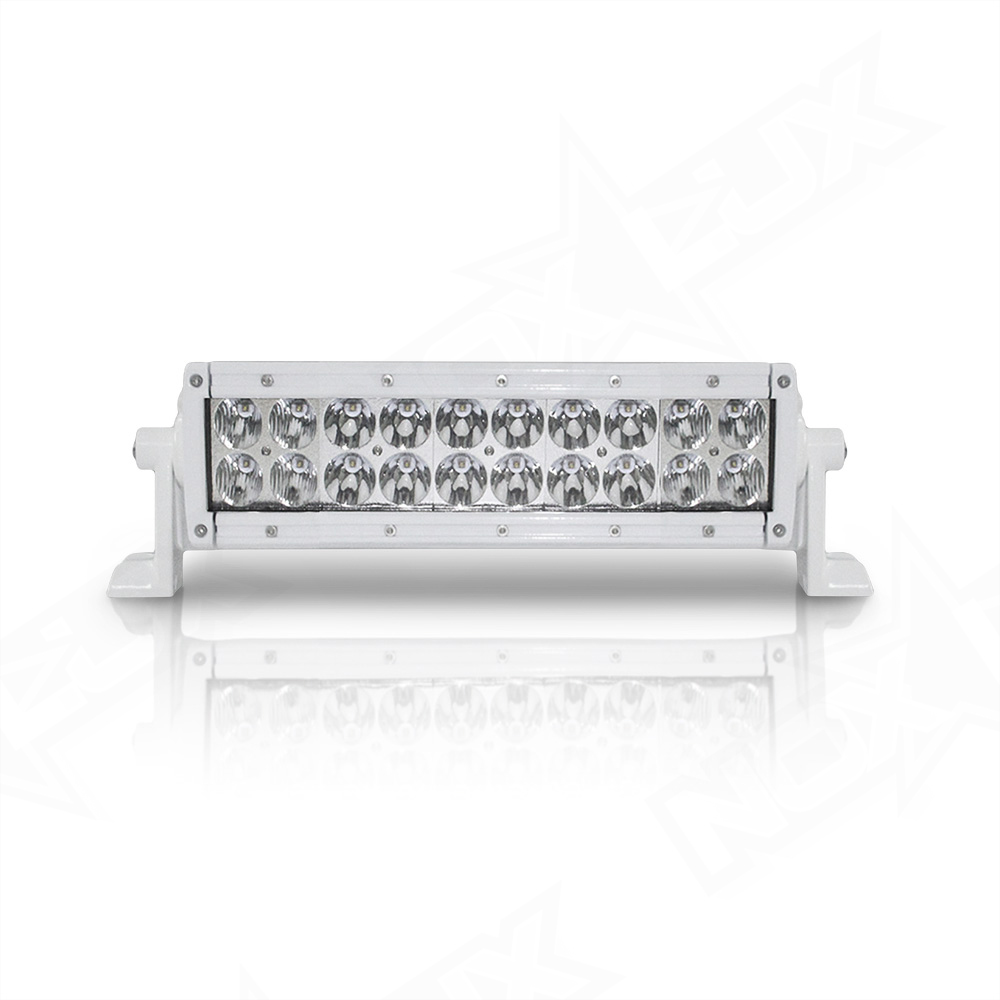 Nox Lux's LED lights and light bars for boats, yachts, and other marine applications are extremely powerful, durable, and rightfully so as they are meticulously hand crafted to the strictest of manufacturing standards and with only the finest of materials and electronic components.
Dual Row Marine 10 inch LED Light bars
---
Nox Lux 10″ Marine Series Single Row Scene Light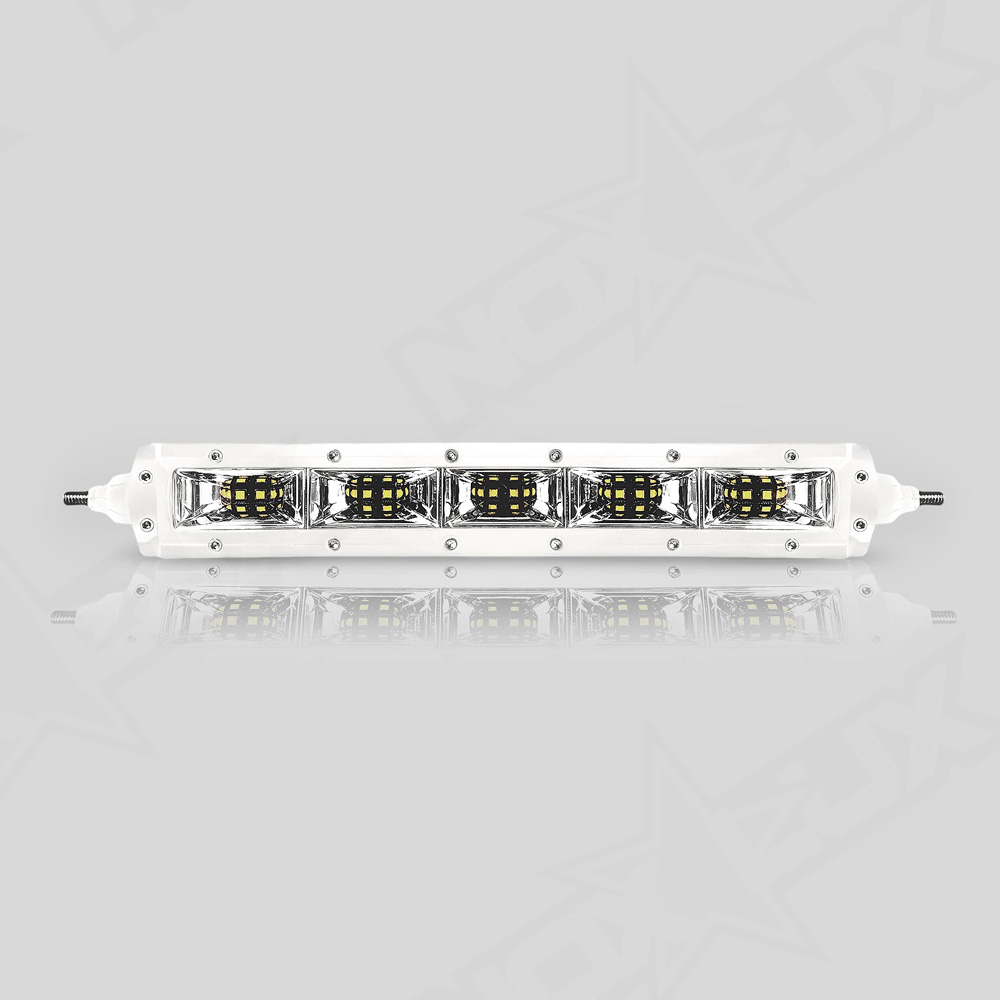 10″ Marine LED Lighting for Boats, Yachts, Personal Watercraft, Jet Ski's, Air Boats, Fishing Boats, Commercial Ships, …
Nox Lux carries one of the best marine LED lighting systems that are currently available on the market. Our intensely bright marine LED lights are of the highest of quality, hand built with nothing but the best in terms of materials and components.
10″ Marine Single Row Scene Light
---
Top of the Line 10″ LED Light Bars
Nox Lux 10 Inch LED Light Bar Warranty
At Nox Lux, every automotive, auxiliary, or off-road LED light bar we carry is handcrafted to perfection and checked multiple times before even making it to the retail shelves. As such, we stand behind our products; the ruggedness, durability, and reliability of all of our premium grade off-road LED lights, of which come with an impressive 1.5-2 year warranty.
Illuminate Your Next Excursion at the Speed of Light With Nox Lux 10 inch LED Light Bars in Driving Beam!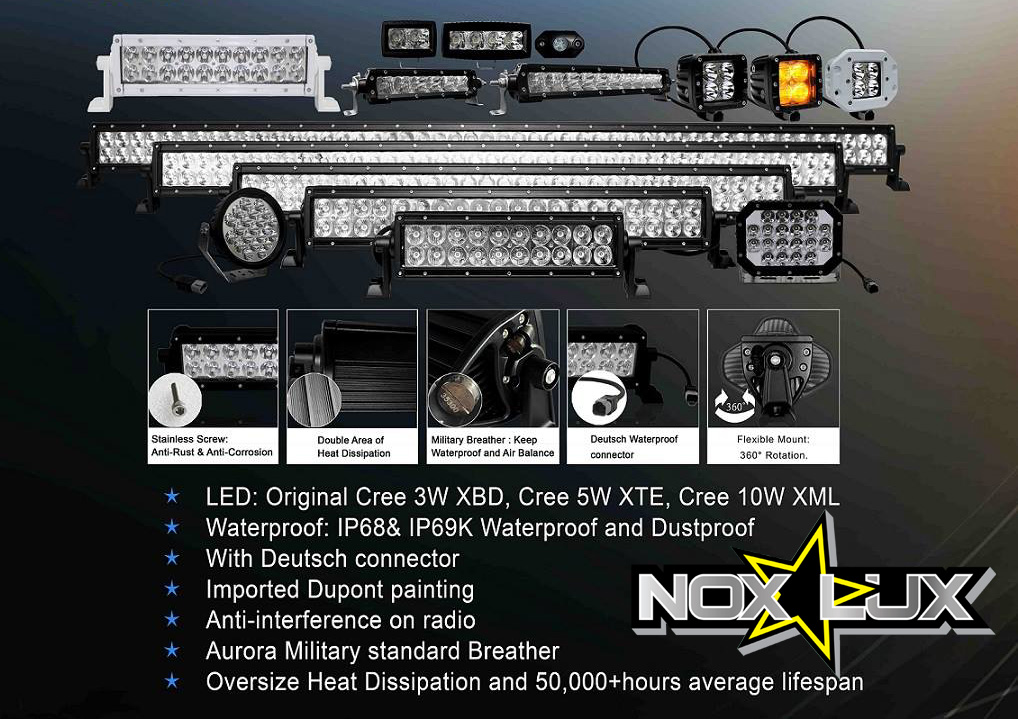 double row offroad LED lights and LED bars – single row off-road LED lights and LED bars – Off-road LED pod/cube lights – Round Off-road LED lights – LED Lights for Boats – LED Lights for Jeeps – LED grille kits for Jeep and Toyota Tundras – LED Light Bar Mounting Kits