Premier auto accessories and auxiliary/off-road LED lighting company, Nox Lux, announces pre-launch of next generation dynamic DRL Jeep LED grille kits; introduces the all new 2007-2018 Jeep JK/JKU/JL/JLU "Kinetic" LED Grille Kit package.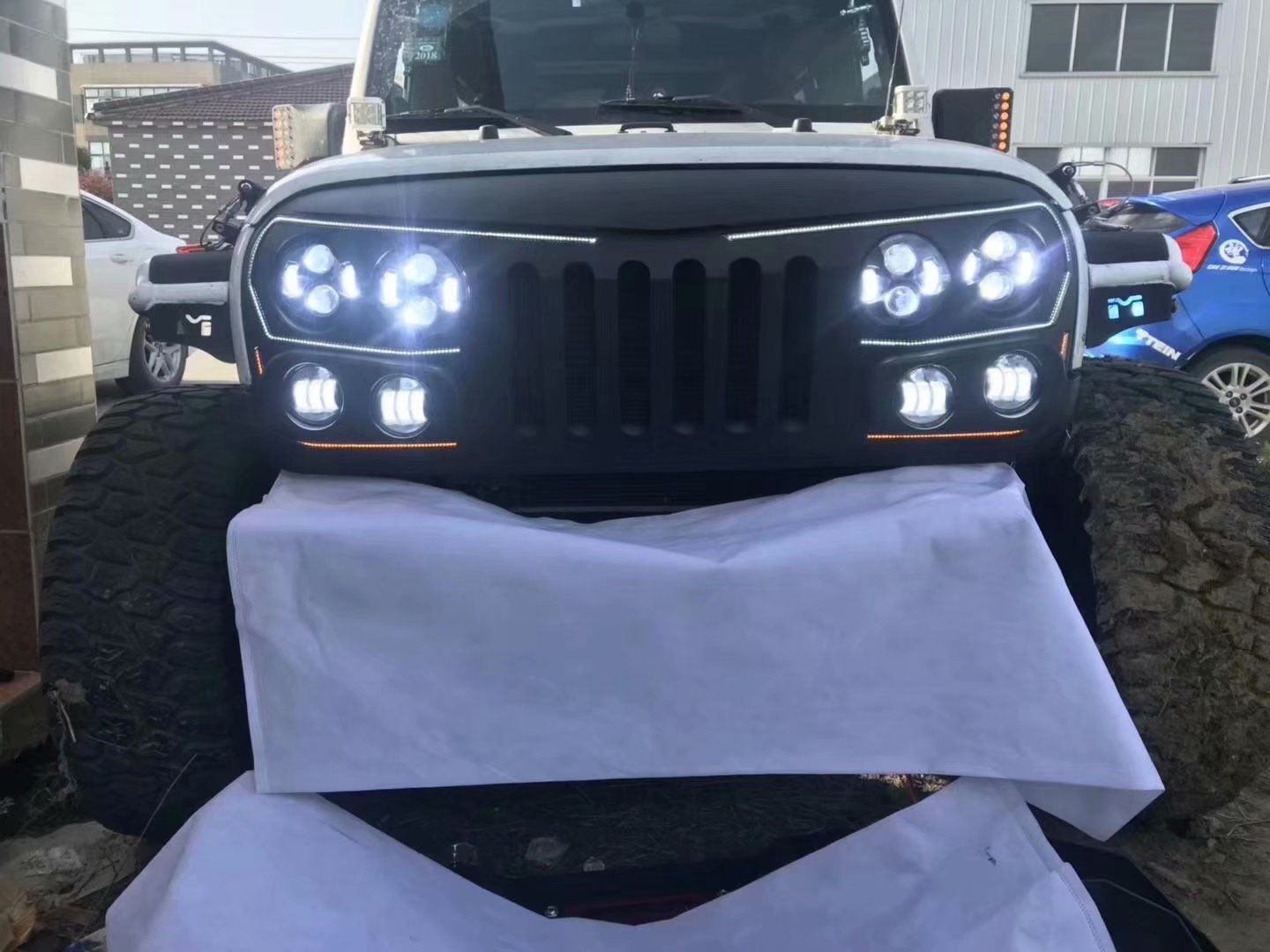 Nox Lux's all in one "Kinetic" LED grille kit for Jeep Wrangler JK's and JL's are an aftermarket, full featured replacement grille, outfitted with integrated high powered Jeep LED headlights and flood lights in low/high beam, dynamic DRL, and turn signal functionality.

Nox Lux's new all in one "Kinetic" Jeep LED grille kit includes:
1x grill for 2007-2017 JK
2x dynamic DRL
4x 7″ Headlight
4x 3.5″ fog Driving light
2x Amber Turn Signals
Custom Jeep Wrangler dynamic DRL grille kit
Nox Lux's plug and play, all in one, custom Jeep Wrangler dynamic DRL grille kit comes with everything a Jeep enthusiast needs to swap out a stock Jeep grille for this new line of aftermarket, multi function, multi purpose, Jeep LED grille kits in no time at all.
Nox Lux's NEW Kinetic Jeep LED Grille Kits are en route from the factory and ready for pre-order, first batch will be delivered in less than 2 weeks time. Please visit Nox Lux for more information on their all new, double power, "Kinetic" Dynamic DRL Jeep LED Grille Kit!
About Nox Lux-
Nox Lux, a cutting edge supplier of high tech, performance grade, on and off-road LED lighting systems and auto accessories for the Automotive, Off Road, Maritime, Agricultural, Commercial, and Industrial markets. Precision engineered, meticulously hand-crafted to the highest of manufacturing standards, built with the latest state of the art technologies, materials, and components.
https://Nox-Lux.com