Nox Lux Releases New Line of High Tech Offroad LED Scene Lights to Market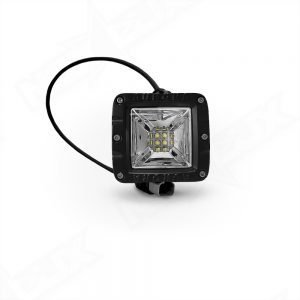 Nox Lux, a premier provider of cutting edge off-road LED lighting solutions and lifestyle auto accessories, announces the addition of new to market off road LED scene lighting product line.

Off-road LED light retail company, Nox Lux, has recently announced a brand new off road LED lighting product line- Off-road LED Scene Lights. According to the description of the first new off-road LED Scene light product Nox Lux added to their website, this particular line of LED lights for off road use provide the driver with an impressive spread of extremely bright light, comparable to that of a double row off road LED light bar.
The first new off-road led light on the Nox Lux website is a powerful 2 Inch Pod Cube Off Road LED Scene Light pushing 40 Watts, 2880 Lumens, with a 27.5 Meter Beam Throw, powered by Four 10W CREE XMK White LEDs in a new "scenic" reflector pattern design. These new to market LED offroad lights use high powered 10 Watt CREE LED's, enhanced with special reflector patterns and optics, utilizes a 120 degrees angle to throw more light around for maximum side to side visibility. These new off-road LED working lights are listed as being perfect for snow plows, farm equipment, tow trucks, utility trucks, off-road race trucks, Semi's and big rigs, boats, yachts, along with other marine applications.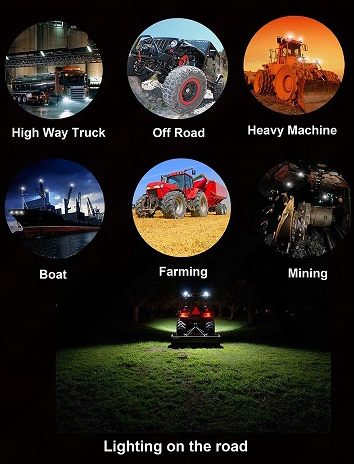 Scene Light Bars use a unique lens and LED arrangement by incorporating 4, 10 watt LEDs in a small cluster inside of one large reflector. This new design configuration allows for a very wide but powerful light pattern of 120 degrees vertically and horizontally while still offering a high output from the same number of LEDs that that found in a typical double row LED light bar. We are currently in the process of adding our new offroad LED scene beam series, soon to also be available in 2″, 4″, 6″, 10″, 20″, 30″, 40″, and 50″ inch light bars.
For more information on Nox Lux's new product line of off road LED scene lights, visit-

https://nox-lux.com/product/2-w-series-scene-beam-40w/
About Nox Lux-

High Performance Osram and CREE Offroad LED Lights and LED light Bars- LED headlights, LED spot lights, LED Fog Lights, Diffusion, Scene, and Combo Beam. Hyper performance 4×4 LED Light bars available in 2″ LED pod cubes, 4″ LED bars, 6″ LED light bars, 10″ LED light bars, 20″ LED light bars, 30″ LED light bars, 40″ LED Light bars, 50″ LED Light bars in White, Amber, RGB,…