Nox Lux Listed as Sheriff Level Sponsor for Jeepin With Judd Offroad Event in Florida.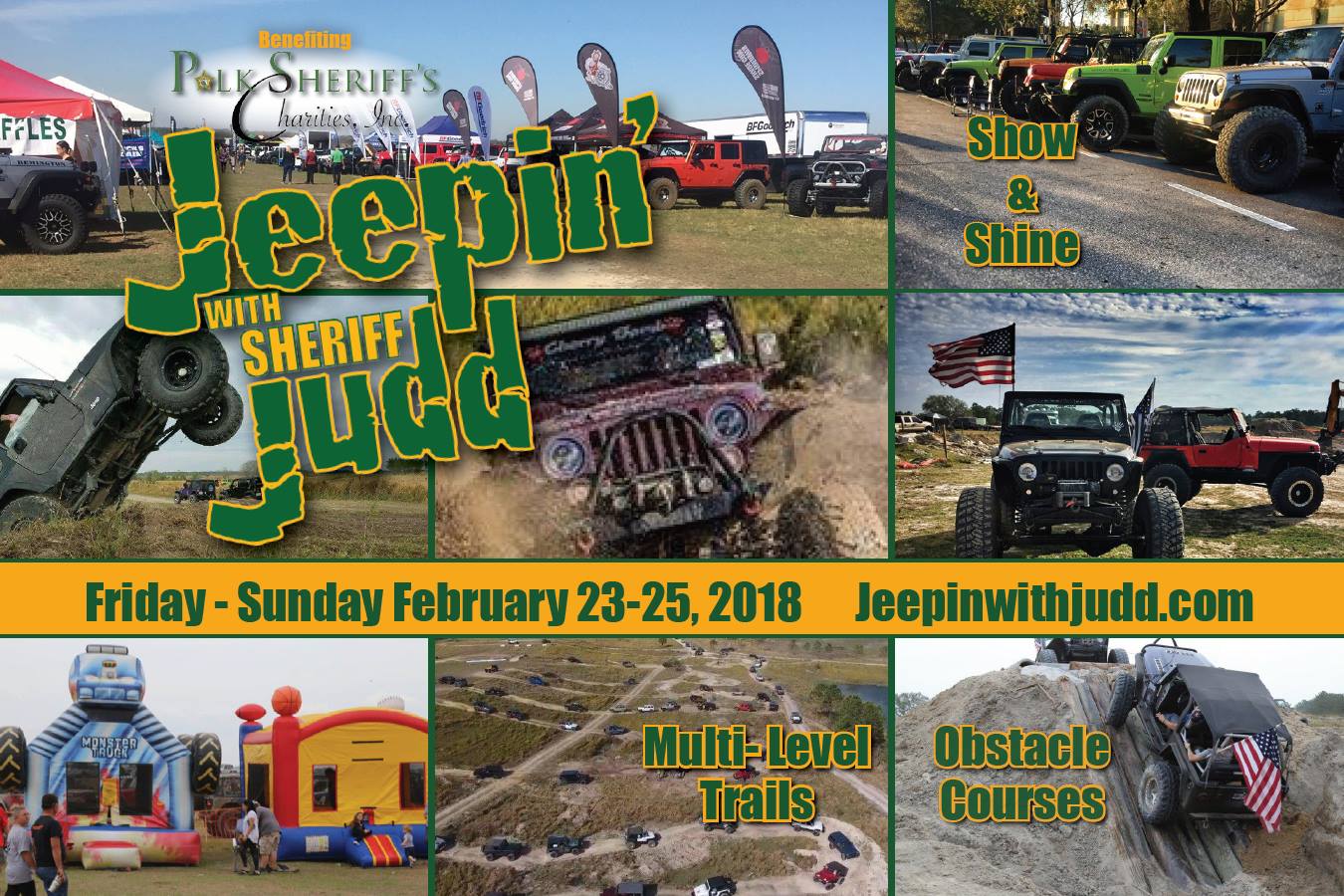 Nox Lux Announced As Active High Level Sponsor for Jeepin with Judd Offroad Event, Proceeds to Benefit Polk County Sheriff's Charities Inc.
Nox Lux, a Premium On and Offroad LED light and Auto Accessory CO., Joins Forces With Popular Offroad Jeep Only Charity Event-"Jeeping With Judd"; enters as Sheriff level sponsor.
According to the Jeepin with Judd Website-"We encourage everyone to come out and take part in this awesome event. Spectators are FREE and are very much encouraged to attend, so bring the entire family!
There will be bounce houses for the kids and a multitude of quality food and merchandise vendors on site.
No matter if you are a seasoned Jeepin' enthusiast or just out to see the sites, there is something for everyone!
Raffle tickets will be available for purchase. Don't miss your chance to win some great raffle items! From high end jeep parts and accessories, to jeep related memorabilia, there will be a ton of great prizes for everyone in your group. Check out the raffle tent the day of the event to see what is available. All proceeds benefit Polk Sheriff's Charities, Inc."
Jeepin With Judd Offroad Jeep Event Overview-
Jeepin' with Judd is to be held in Bartow, FL near the intersection of Cox Road and Ledley Wear Road. Follow the signs from there.
– The Show N Shine will kick off the action packed event Friday night, February 23rd, on Main Street in Downtown Bartow.
– Pre-registration cost is $60 per Jeep.
– Registration at the event is $80 per jeep.
– Night trail passes are limited and MUST be purchased during checkout while pre-registering…
-Trail rides will be available all three days of the event during the following times:
Friday 9:00 am – 4:00 pm
Saturday 8:00 am – 4:00 pm
Sunday 8:00 am – 2:00 pm
The "Cheep" Jeep Raffle!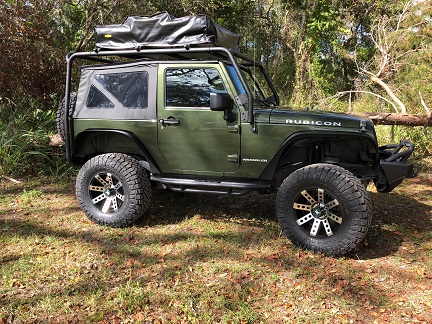 Enter for a chance to win a modified 2007 Jeep Wrangler Rubicon courtesy of Kelley Automotive Group of Bartow, FL!
The drawing for the winning Raffle Ticket will be held on February 25, 2018 at approximately 3:00 P.M. at the "Jeepin with Judd" event.
All proceeds, after expenses, benefit Polk Sheriff's Charities, Inc. For information about the Charity please visit-
http://www.polksheriff.org/PSCI/Pages/default.aspx
For more information on the 2018 Jeepin with Judd Jeep Only Event, please visit- http://jeepinwithjudd.com