How to Black Out Your Jeep Emblems the Quick, Cheap, and Easy Way!
Skip the Plasti-Dip! Save yourself time, money, mess, and possibly damaging your precious baby!
Nox Lux's all new, Made in the USA, black Jeep emblem overlay kits are the BEST all around solution for "blacking out" your Jeep Wrangler JK, Jeep Patriot, or Jeep Compass in literally 2 minutes!
Skeptical? Check out our 2 minute Jeep black out overlay installation video from start to finish and find out for yourself!
Grab a set of Of premium Black Jeep Emblem Overlays from Nox Lux Here->
https://nox-lux.com/product/2007-2017-jeep-wrangler-jk-black-out-kit/
Our Jeep Emblem overlays are manufactured from high strength Alloy ABS Thermoform Plastic (same materials used in jet fighter cockpits people!!!), CNC trimmed for precision, adhered with premium 3M double sided tape, rated for 10 year UV durability!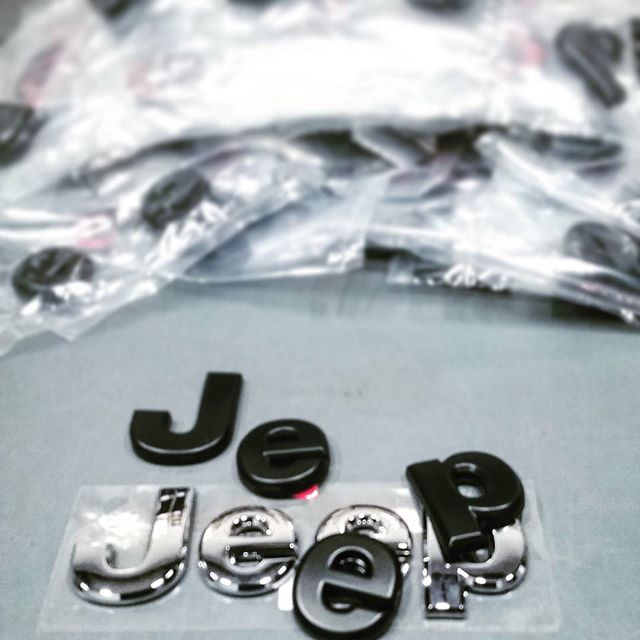 Make sure to check out Nox Lux's selection of other Jeep products, Jeep LED Lights, all in one Jeep LED Grille Kits, and other Jeep Accessories here-
https://nox-lux.com/product-category/off-road-led-lights/jeep/
Make Sure to Follow Us Socially!

-Follow us on on G+ ->https://plus.google.com/+NoxluxProducts
-Follow us on Twitter-> https://twitter.com/noxluxproducts
-Follow us on Facebook-> https://www.facebook.com/noxluxproducts
-Follow us on Pinterest->https://www.pinterest.com/noxlux/
-Follow us on Instagram->https://www.instagram.com/noxlux/
-Follow Us On Youtube->https://www.youtube.com/noxluxproducts
-Follow us on Flickr->https://www.flickr.com/photos/noxluxauto/