It has been a great year for us at Nox-Lux.com! Revenue increased and sales keep flying in. It's amazing to us how the internet works! We put in a ton of effort over the past year to provide quality products and customer service throughout all our online sales outlets. We are growing up!
Through our parent company – Maxton Group Inc. based out of Ormond Beach, Florida our enterprise eCommerce team has been managing three different brands – Superior Dash – Premium 2D Dash Kits, Mud Life LED – Premium Off Road LED Light Bars, and Nox Lux – a combination of Emblem Overlays, LED Light Bars, Dash Kits, and automotive accessories.
With the overwhelming increase in sales and the amount of time and effort it takes to manage 3 different brands: we have decided to focus all our efforts on improving just our flagship brand Nox Lux. This will allow us to continue to provide an exceptional user experience while expanded our product line. On 1/11/2018 Mud Life LED website will no longer be operational. Sometime in the near future – Superiordash.com will become nonoperational as well. In the coming weeks – we will be setting up product pages that incorporate some of Superior Dash's more popular products. Mud Life LED's Aurora products are already listed on our Nox-Lux.com website for immediate purchase here: Off Road LED Light Bars.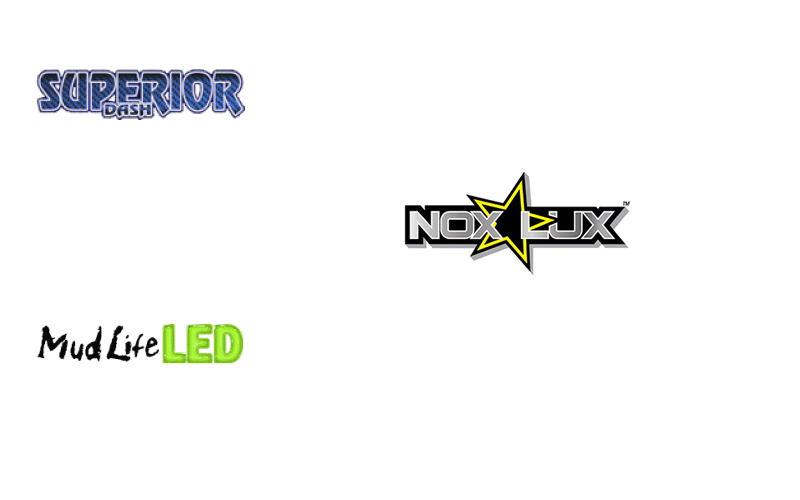 All warranty claims will be handled through this brand. So if you purchased a dash kit from superior dash or light bar from Mud Life LED – your warranty is still valid for the specified time when you purchased the item. Please feel free to view our warranty policy here: Our Warranty Policy.
If you have an account on MudLifeLED.com – you will need to create a new account on Nox-Lux.com. You can do so here: Create An Account.
If you are apart of the Mud Life LED emailing list – we will be transferring your email address to our Nox Lux brand. We are sending out an email through Mud Life LED stating this change. If you do not wish to be apart of the Nox Lux emailing list – you can email us at info@nox-lux.com stating you do not want to be apart of our special promotions and news list where broadcast upcoming promotions and coupon discounts.
We have big plans for this year with many new premium products set to be released including our own premium branded LED Light Bars and Accessories. We are also planning on offering bundled packages that incorporate our emblem overlays, LED Light Bars, and Dash Kits for specific year, make, and model vehicles making it easier and more cost effective to outfit your vehicle.
We are excited for the year to come!
Happy New Year!
The Nox Lux Team