New to Market Hybrid LED Light Bars Now for Sale at Nox Lux.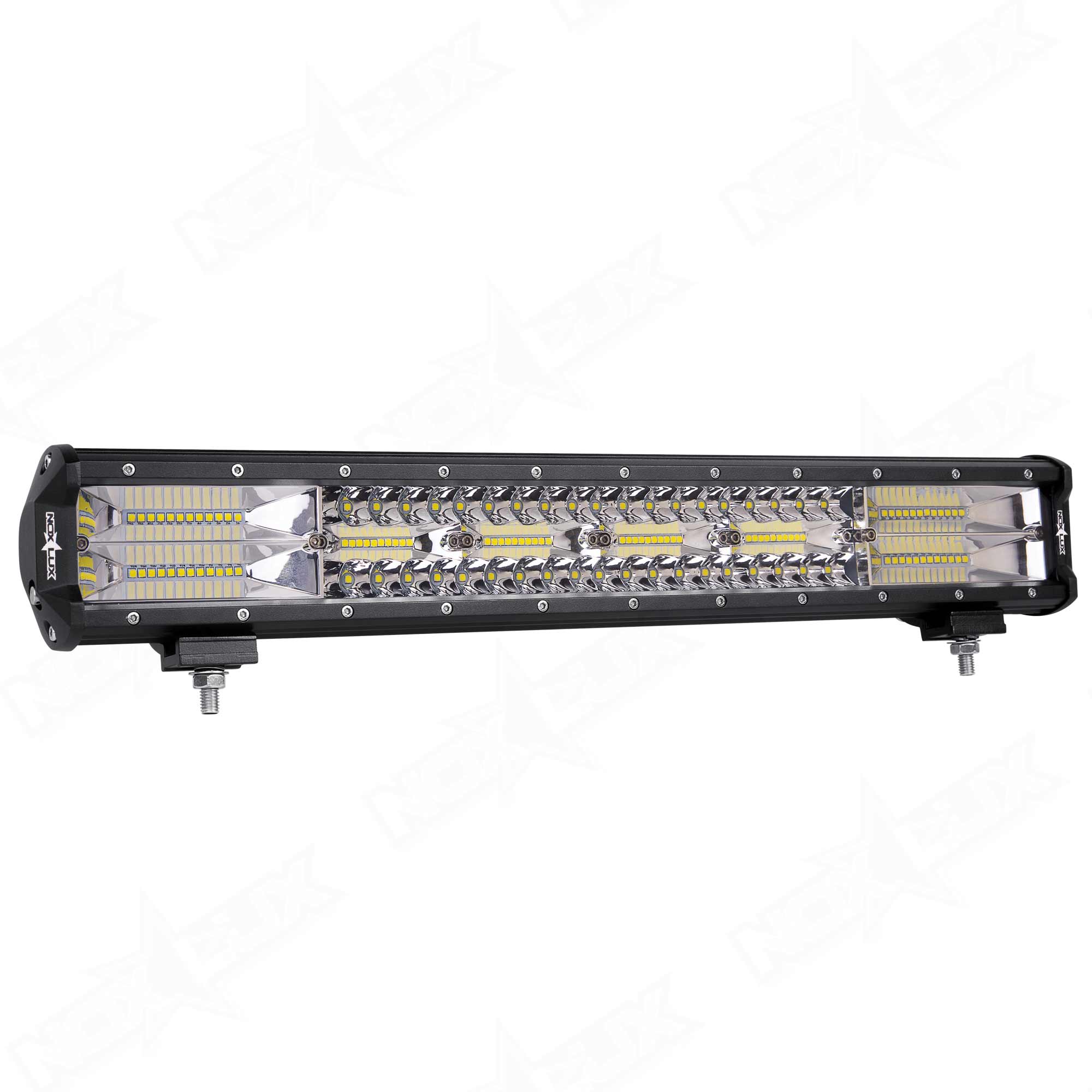 Nox Lux has recently added another new product to their off-road LED light line up;
the "New to Market", Hybrid Triple Row LED Light Bar for off-roading, trucks, Jeeps, work vehicles, farm equipment, snow plows, tow trucks, etc.
Introducing the all new off-road LED Light bar design- the "Nox Lux Triple row Hybrid LED Light bar" with dual stack recessed flood beams on ends, 4 additional recessed flood beam sections, along with spot beams surrounding and filling in the middle of the led light bar.
This exclusive Nox Lux triple row LED light bar projects a powerful 90 degree dual row flood beam on the outside edges of the light bar for ultra-wide light coverage, combined with 2 rows of 9 degree SPOT beams in the center of the bar, coupled with 4 flood beam sections spaced evenly between the spot beams for the best of both worlds in regards to the "perfect" blend of night time off-road lighting.
The Nox Lux triple row off-road LED Light bar features cutting edge technology that creates a massive amount of light output when compared to other popular LED off-road lights.
Nox Lux triple row led light bar comes with one triple row 20 inch off-road led light bar, high quality wiring harness, relay and fuse, switch, mounting bracket, and hardware.

Nox Lux Off-road Triple Row LED Light Bar Features-
50,000+ hours average LED lifespan
Patented Breather
IP67 & IP68 Rated: Waterproof up to 3m/ft.
Indestructible PIMMA Polycarbonate Lens
Unique Durable Mar/UV resistant coating
Protections: Reverse Polarity.
Electronics: Integrated-Epoxy Encapsulated
State of the Art High Intensity LEDs
Reflector pattern: Combo
5 year continuous operational time
Stainless Steel mounting brackets, hardware,
Premium plug n play wiring harness, connectors, and switch.
Find Out More About the Nox Lux's Brand New Triple Row LED Light Bar Here-