Nox Lux Updates Inventory, Adds Two New Powerful 2 inch Single Row, Scene Beam LED Light Bars for Sale On Website.
Nox Lux Updates Off-road LED Light Inventory, Adds New 2 inch CREE LED Scene Beam Lights for Sale in Post or Flush Mount Variations.
Nox Lux, a high tech supplier of hyper performance off-road LED lighting and accessories, recently announced the addition of two new CREE powered, mini off-road LED scene beam lights.
According to the specifications listed, these extremely powerful lights push 2200 Lumens with only 20 watts of juice, allowing these bad boys to blast the darkness away with an astounding 200 Meter cloud of blazing bright light.

These all new 2" scene beam LED lights are powered by two "tiny" state of the art 10 watt CREE XMK LED chip sets, mounted with our proprietary scene beam optics, reflectors, and lenses. The newer scene beam pattern works by projecting a dense cloud of intense light 120 degrees both vertically and horizontally, allowing for a defined, crisp, and clear wide angle field of view when in use ripping through the trails at night.
Popular Uses for Our Off-road 2 inch Scene Beam Mini LED Light Bars-
Used as standard or auxiliary Motorcycle LED lighting by installing sideways on the front shocks with a simple off-road light tube mount, or installed in the shroud.
As front and side lights on the roof racks of Jeeps, Trucks, and other ORV's.
Directly mounted in or on the front and/or back bumper of a wide range of trucks.
Mounted on or in brush guards, bully bars, winches.
Used on forklifts, lawn equipment, tractors.
Perfect for dirt bikes, 4-wheelers, ATV's, UTV's, SxS's.
Basically, these tiny off-road 2" Scene Beam LED lights are small enough to literally be installed anywhere you can fit them.
For more information on our new line of "Scene Beam" CREE LED lights for off-road use, please check out the related off-road auxiliary lighting products below-

Standard 2" LED Scene Light-
Flush Mount 2" LED Scene Light–
We also offer our new scene beam technology incorporated into our series of single row, slim profile, marine spreader lights!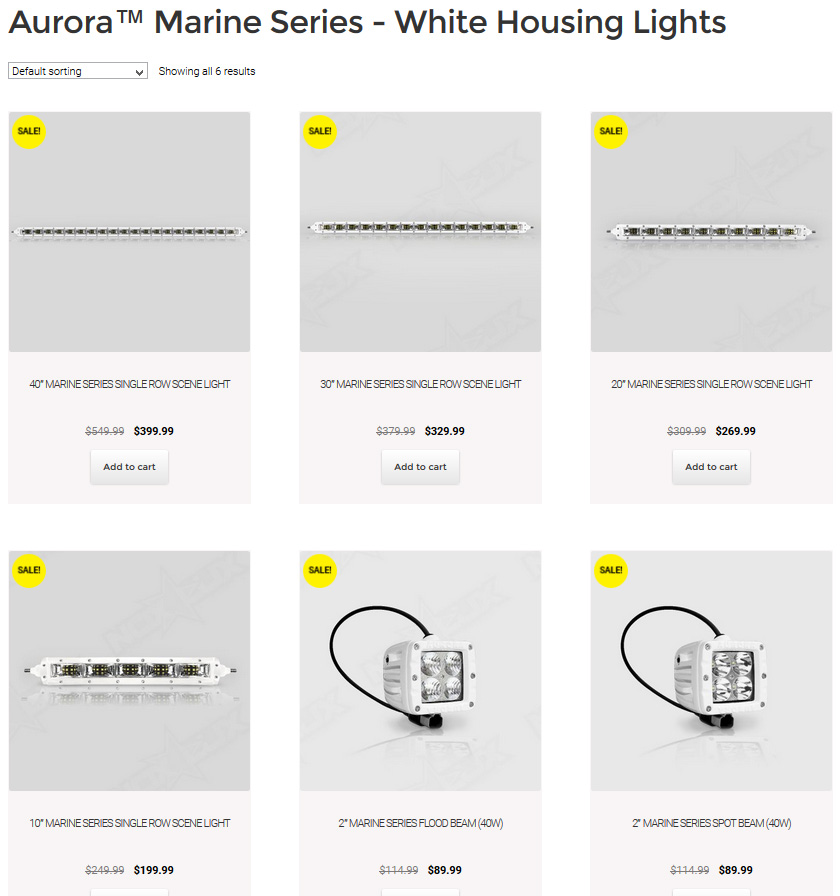 Stand by as we continue to grow and add more and more exciting new off-roading products, accessories, and off-road LED lighting solutions!