Lucky Number 7 in the Bag for Nox Lux; Big Plans Roll Out for 8th Year!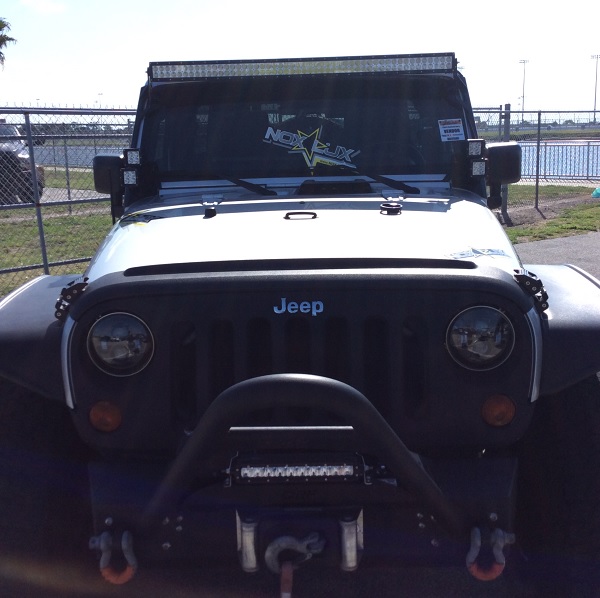 Innovative on and off-road LED light and automotive accessory co., Nox Lux, announces 8th business anniversary; jump starts year with several new product line launches.
As Nox Lux is celebrating their 8th year in business, they are doing so by launching several new product lines. These product lines include a wide range of automotive accessories, high performance auxiliary and off-road LED lighting solutions, and a number of Jeep JK and Jeep JL specific mods and accessories.
Prior to the 8th business anniversary, Nox Lux has been aggressively executing their new go to market strategy for product line development, branding, advertising, event marketing, strategic marketing campaigns, partnerships, and sponsorship programs. Nox Lux has also been in the process of pre-launching new automotive accessories, Jeep mods and Jeep accessories, and off-road LED lighting solutions consistently over the past few months, prepping for an extremely busy start to Nox Lux's eighth year in business.
For more information on Nox Lux's new product lines, visit-
https://nox-lux.com/blog/news/nox-lux-announces-massive-multi-product-line-pre-launch/
Nox Lux is also seeking out and receiving legitimate sponsorship requests from professional drivers, off-road clubs, off-road events, and off-road races.
For more information on sponsorship and/or business ops, please visit-
https://nox-lux.com/off-roading/off-road-sponsorship-program/
High performance off-road LED lighting systems by Nox Lux! Premium LED light bars ranging from 2 inch to 50 inch LED bars in single and multi row, LED driving lights, Off-road spot and fog lights, LED rock lights and RGBW Rock light kits, LED cube lights, LED grille kits, Skid plates, Black out kits, Tailgate inserts, Running boards, etc.