Nox Lux Launches New Line of Next Generation, 8 pc. RGB-W LED Rock Light Kits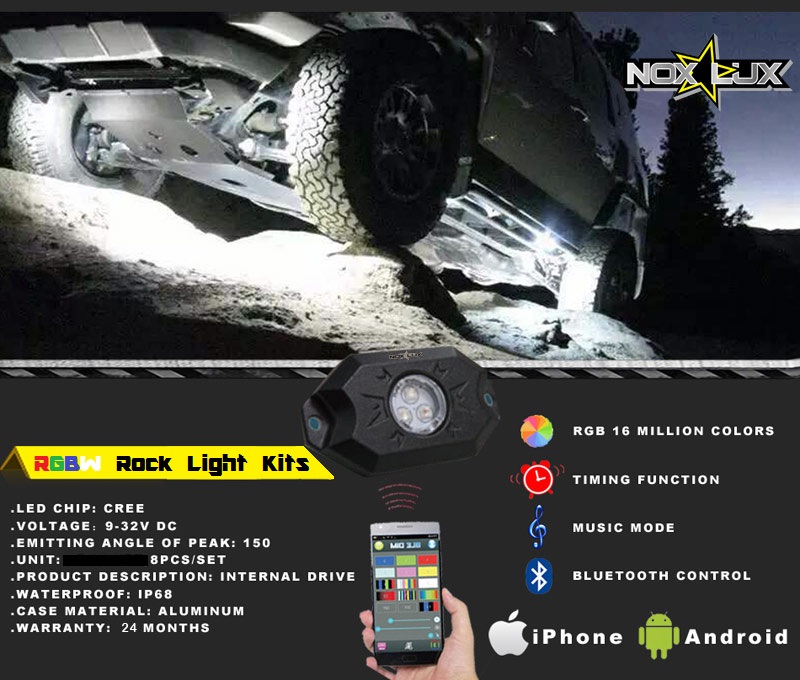 Nox Lux Adds New Line of 8 pod RGB-W LED Rock Light Kits to Line Up of Premium Grade Offroad LED Lighting Solutions.
For those not in the know; the vast majority of RGBW rock light kits out on the market do not have a true "white" included in the over 16 million color combinations offered with most other kits.
Nox Lux's new line of RGBW Bluetooth Waterproof LED Rock Light Kits, however, now include the "bright white" color option. This new line of next generation RGB-W rock lights utilize a new style of waterproof connectors, comes with extra long wires, and include a back-up hard wired control switch (in case of no phone with control app),
Nox Lux RGBW Rock Light Kit Features-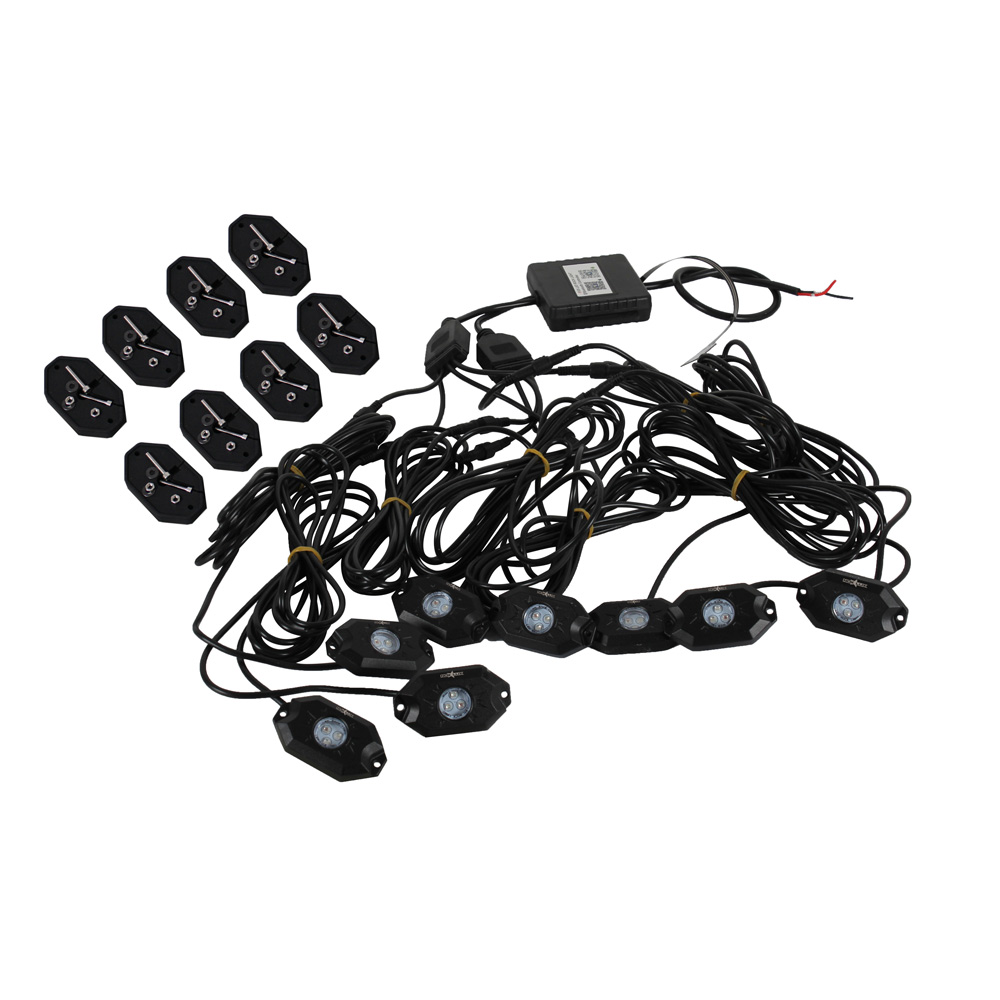 CREE LED Chips, Over 16 Million Color Selections including white, Wireless Control via Smart Phones and Mobile Devices, Multiple Light Show Options(pulse, strobe, flicker, etc.), Mimic Music Mode, Color by Camera, Voice Control, IP68 water resistance rating, Dust proof, Shockproof, Other General Settings, rated for over 50,000 hours of continuous use on cars, trucks, SUV's, Jeeps, 4×4, 4wd's, ATV's, SxS's, OHV's, Golf carts, tractors, plow trucks, etc.
Super simple installation, easy to operate, remote controlled by either the smart phone app via bluetooth 4.0 connection or hardwired back up switch.
Nox Lux's RGB-W LED Rock Light Kit comes with everything you need to get back to cruising, mall crawling, trail riding, racing, bouncing, or climbing ASAP. The RGBW Rock Lights are backed by our 2-Year Warranty.
Click here to order a next generation RGB-W LED Rock Light Kit from Nox Lux Today!
Looking for RGBW rock light kit installation instructions? Click here to check out Nox Lux's post and video on the basics of How to Install RGB/W Rock Light Kits
About Nox Lux-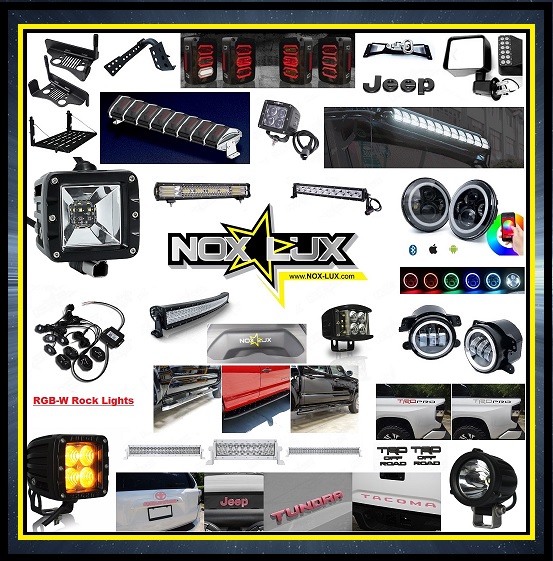 Nox Lux, a cutting edge supplier of high tech, performance grade, on and off-road LED lighting systems and auto accessories for the Automotive, Off Road, Maritime, Agricultural, Commercial, and Industrial markets.
Precision engineered, meticulously hand-crafted to the highest of manufacturing standards, built with the latest sate of the art technologies, materials, and components.